21 March 2017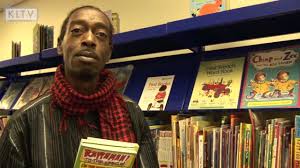 S
ix children from Year 3 were chosen to attend a writing workshop yesterday at Oasis Academy Nunsthorpe for more able writers. The children were thrilled by guest poet, Donavan Christopher who performed a selection of his poems throughout the day.
Donavan later inspired the children to write a selection of their own poems about their experiences of education and about having respect for others.
Click here to view Donavan's website.