29 March 2017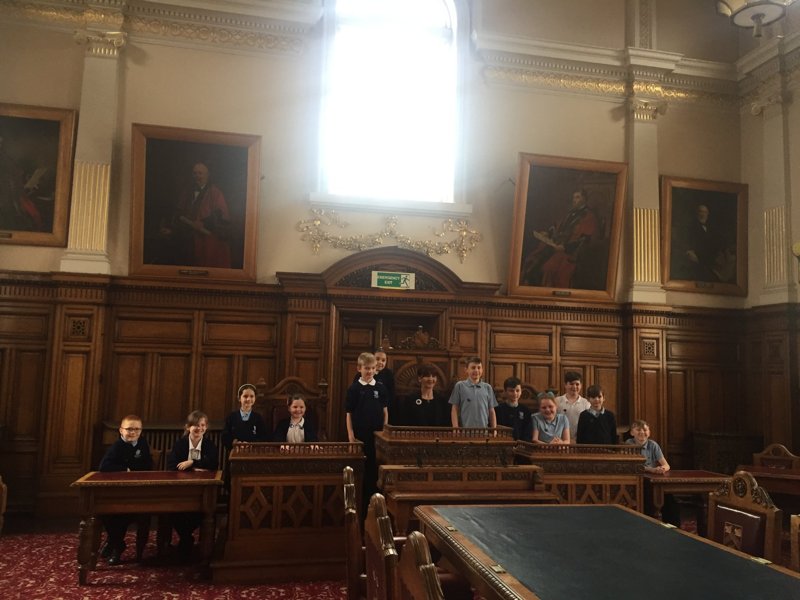 School Council representatives visited the Mayor at Grimsby Town Hall this afternoon.
They learnt about the history of the Town Hall and the role of the Mayor . They asked lots of questions and were amazed by the splendour.
They say "from little acorns great oaks grow"... well maybe one of our reps could be Grimsby Mayor one day.