21 September 2016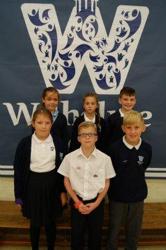 After receiving their Sports Council badges in assembly last Friday, our Sports Council held their first meeting with Mr. Claybourn today.
Look out for our councillors who have been tasked with seeking opinions of our after school clubs.
The children have also been challenged to come up with some fundraising ideas for a potentially new all weather surfaced court for PE and School Sport.